Reach to unpublished & unadvertised jobs. Beat the competition & see the magic
offers a global reach for talent in all sectors . To contact our team, Email at us:
info@cvwarehouse.ae
RECRUITMENT SPECIALISTS FOR URGENT JOB SEEKERS.
7,300 to 10, 000 professionals get contacted by employers every month through cvwarehouse
CV warehouse resume distribution services are a great option to streamline your time in searching a handsome job in top paid companies. In any case either you have visit or tourist visa. Even if you are dealing with work/labor ban issue, or want to change career, you can also get the real benefits of free zone distribution services from CV warehouse. We get in touch with CEO's, recruitment consultants and HR managers in the entire United Arab Emirates as well as Gulf and Middle East nations for the distribution of job seekers' resume.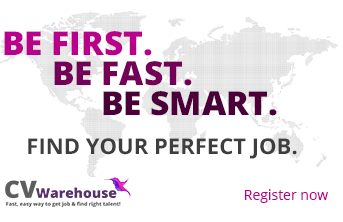 Powered by ZipRecruiter
Browse Jobs by Category
BROWSE JOBS BY LOCATION